Pro-Wrestling BASARA, 1/21/2018 [Sun] 16:30 @ Oji BASEMENT MON☆STAR in Tokyo
(1) SAGAT vs. Tsutomu Oosugi
◆Winner: SAGAT (8:09) via pin-fall.
(2) Pro-Wrestling Trial: (defense) Ryu Goma vs. (prosecutor) Hercules Senga (accused) vs. Guts Ishijima
◆Winner: Ishijima (6:19) following a Double Lariat on Goma and Senga.
(3) Isami Kodaka vs. Takato Nakano
◆Winner: Kodaka (10:32) following a Diving Double Knee Drop.
~ Isami Kodaka announced that he will be teaming with BJW's Yoshihisa Uto in next month's tag tournament.
(4) FUMA, Trans Am ★ Ryuichi & Yusuke Kubo vs. Takumi Tsukamoto, Yasu Urano & Daichi Kazato
◆Winner: FUMA (14:56) following the Heavy Metal Anthem on Kazato.
(5) Ryuichi Sekine 10th Anniversary Iron Man 60 Min. Match: Ryuichi Sekine vs. Ryota Nakatsu
~ Nakatsu (19:07) with a Cross Armbar.
~ Sekine (23:18) with the Let's Combine.
~ Nakatsu (29:40) via ring out.
~ Sekine (37:08) with the Let's Combine.
~ Sekine (40:00) with the Let's Combine.
◆Winner: Sekine (3-2)
~ After the match, the two teammates declared that they shall win the Iron Fist Tag Tournament.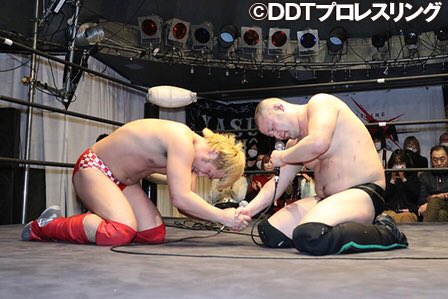 http://puroresuspirit.net/tag/basara/
Upcoming…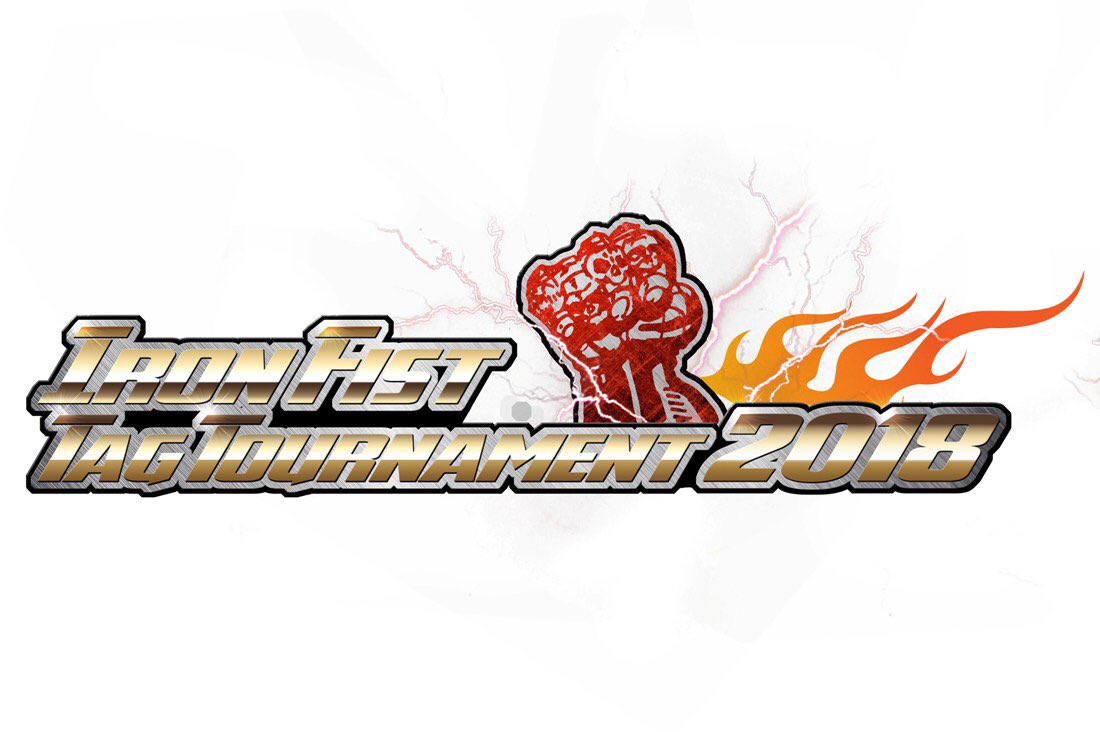 ~ All 8 teams are now announced for next month's "IRON FIST TAG TOURNAMENT 2018" which will take place on February 11th and 19th.
☆ FUMA & SAGAT
☆ Trans Am ★ Ryuichi & Yusuke Kubo
☆ Ryuichi Sekine & Ryota Nakatsu
☆ Takumi Tsukamoto & Yasu Urano
☆ Best Stretch Man V3 & Tsutomu Oosugi
☆ Takato Nakano & Akiyori Takizawa
☆ Manabu Hara & Fuminori Abe
☆ Isami Kodaka & Yoshihisa Uto
BARARA "IRON FIST TAG TOURNAMENT 2018", 2/11/2018 [Sun] 13:00 @ Oji Basement MON☆STAR in Tokyo
BARARA "IRON FIST TAG TOURNAMENT 2018", 2/19/2018 [Mon] 19:30 @ Shinkiba 1stRING in Tokyo