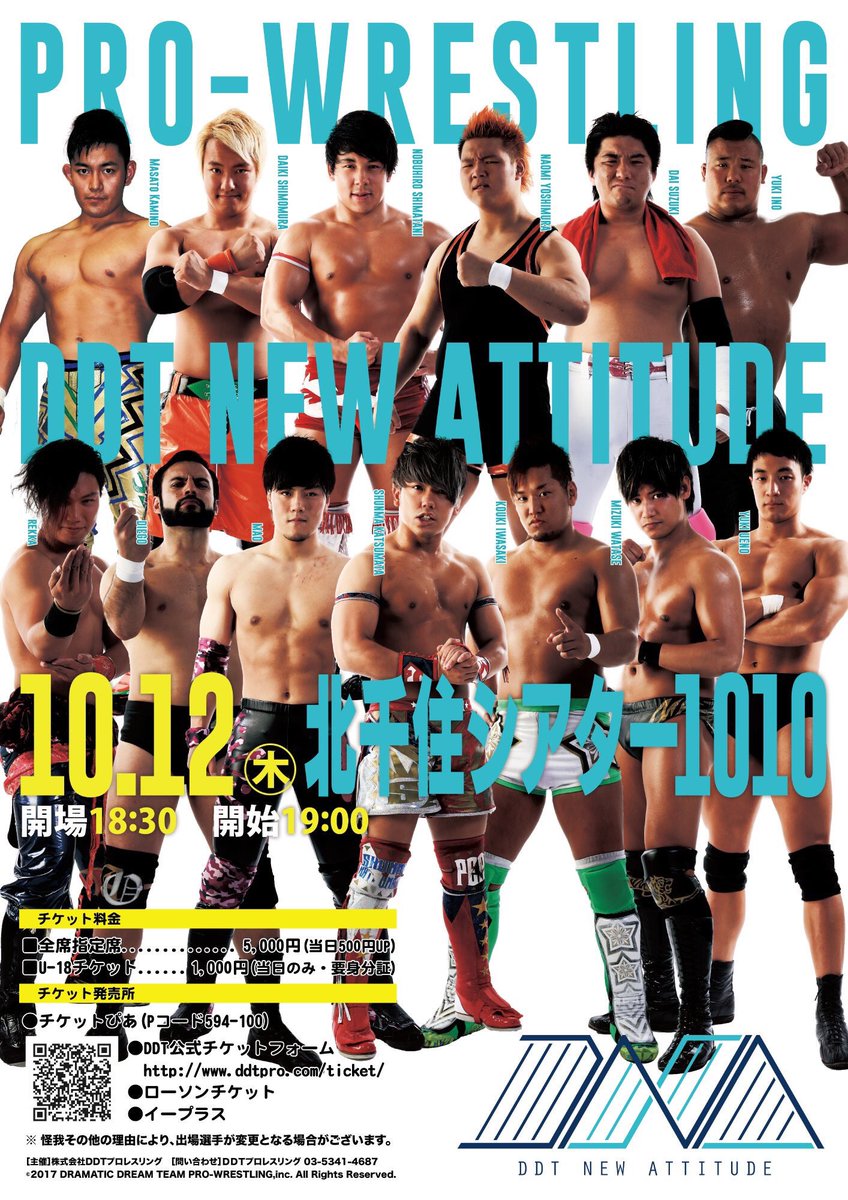 DNA 37, 10/12/2017 [Thu] 18:30 @ KitaSenju Theater 1010 in Tokyo
(1) Diego vs. Masato Kamino
♦Winner: Diego (7:48) following the VHS.
(2) Recca vs. Dai Suzuki
♦Winner: Rekka (3:17) via TKO.
(3) Shunma Katsumata & Yuki Iino vs. MAO & Daiki Shimomura
♦Winner: MAO (10:33) following an Cannonball 450 on Iino.
(4) Mizuki Watase & Nobuhiro Shimatani vs. Keisuke Okuda & Akira Joh (both IGF)
♦Winner: Keisuke (13:39) following a Ganmengeri on Shimatani.
(5) Yuki Ueno vs. Koju Takeda (666)
♦Winner: Koju (10:52) with a German Suplex Hold.
(6) Kouki Iwasaki vs. Kengo (FREE)
♦Winner: Kengo (10:24) with a La Magistral.
~ Yoshimura came out and stated that he and Kengo will be unbeated in DNA. Though this lead Kota Umeda making his return and stating that he will be making his return for the 11/9 show at the Shinkiba 1stRING. That DNA shall become something special once more with his return.