Pro-Wrestling HEAT-UP "Road to Korakuen ~ Early Summer of Fire in Oji", 6/18/2017 [Sun] 19:00 @ Oji BASEMENT MON☆STAR in Tokyo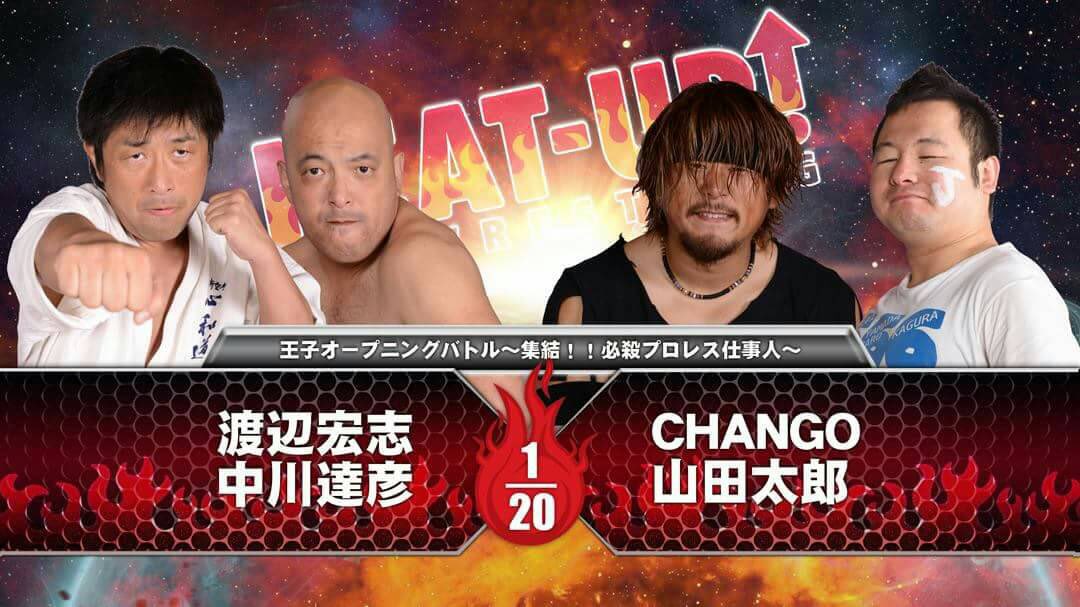 (1) Nice Guy Gown Championship Match: [Champion] CHANGO & Taro Yamada vs. [Challengers] Hiroshi Watanabe & Tatsuhiko Nakagawa
♦Winner: CHANGO (10:45) with a Diving Body Press on Nakagawa.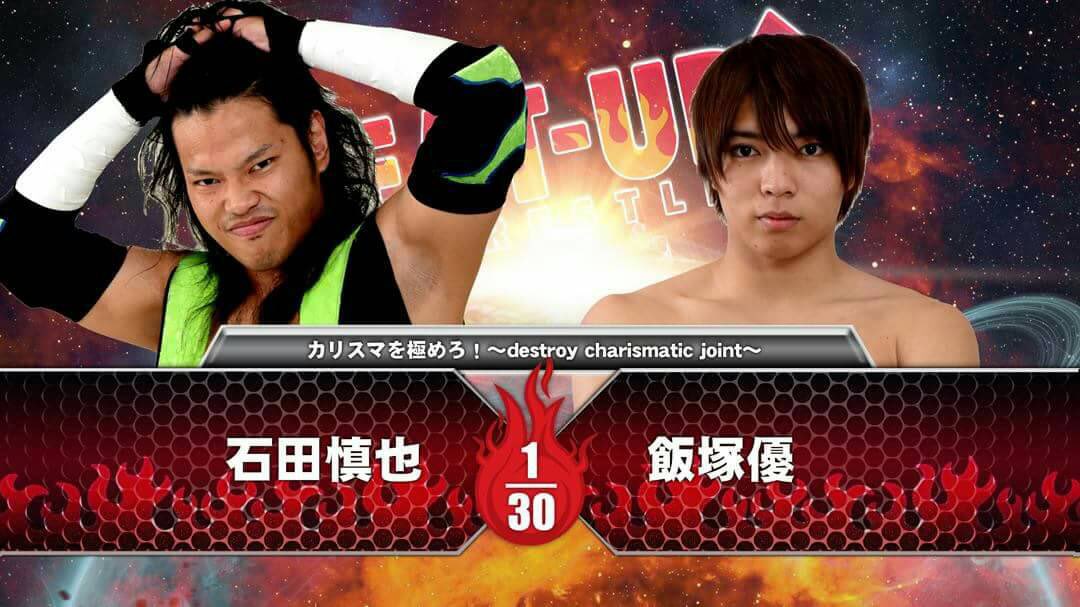 (2) Beyond Charisma ~destroy charismatic joint~: Shinya Ishida (Sportiva) vs. Yu Iizuka
♦Winner: Ishida (10:45) with the Delta Drive.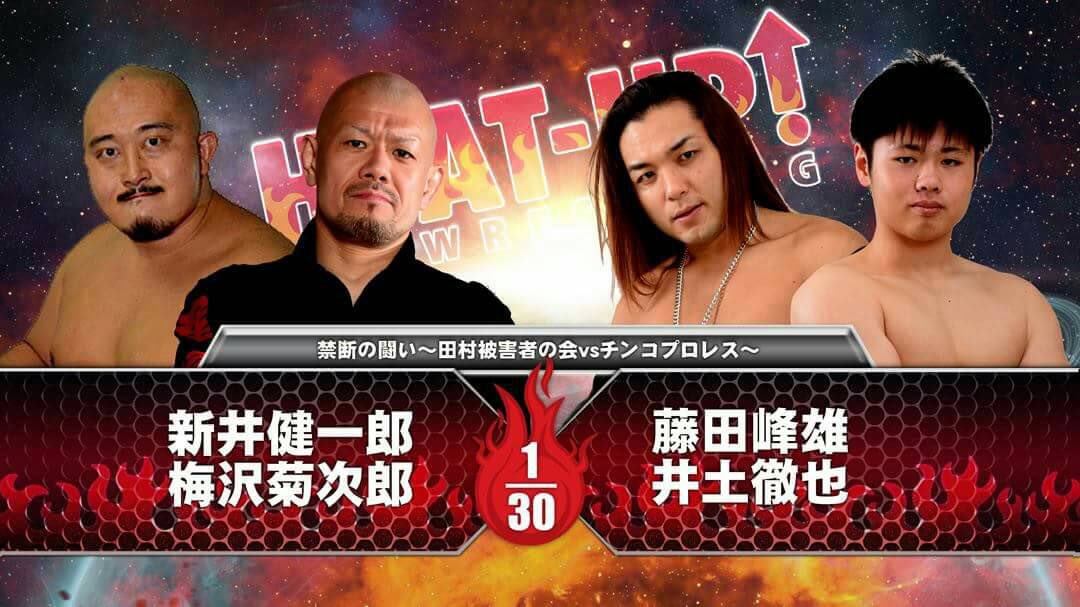 (3) Forbidden Battle ~ Smokey Criminal vs Chinko Pro-Wrestling : Kenichiro Arai & Kikujiro Umezawa vs. Mineo Fujita & Tetsuya Ido
♦Winner: Umezawa (13:25) with a Jackhammer on Ido.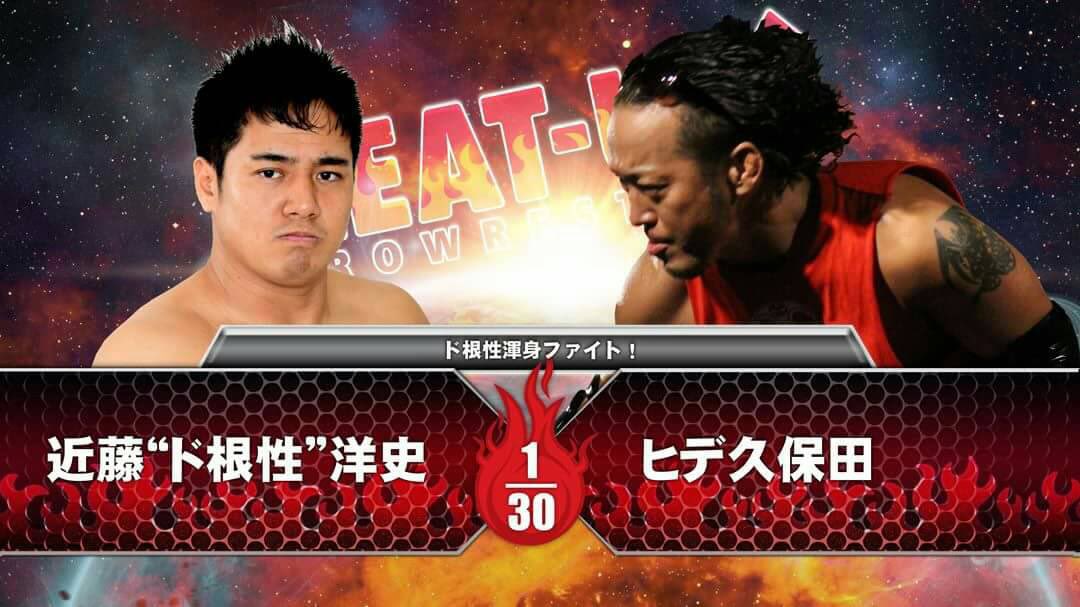 (4) Dokonjo Full Body Fight! : Yoji "Dokonjo" Kondo vs. Hide Kubota
♦Winner: Kubota (16:25) following a Jumping Piledriver.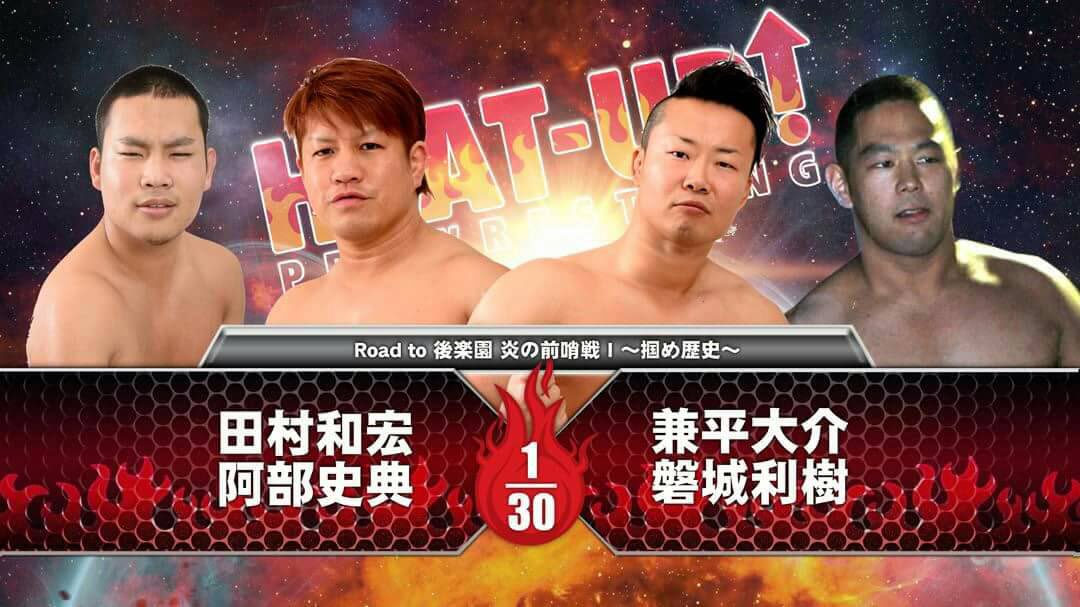 (5) Road to Korakuen Prelude of Fire 1 ~ Grapple History ~ : Kazuhiro Tamura & Fuminori Abe (Sportiva) vs. Daisuke Kanehira & Toshiki Iwaki (FREE)
♦Winner: DRAW (30:00) Time Expired.
http://puroresuspirit.net/tag/heat-up/
~ Upcoming…
HEAT-UP "Countless Stars Shine in the Holy Land ☆ 2017", 8/12/2017 [Sat] 12:00 @ Korakuen Hall in Tokyo
(-) HEAT-UP Universal Championship Match: [1st Champion] Kazuhiro Tamura vs. [Challenger] Daisuke Kanehira
~ 6th title defense.