AJPW NEWS
~ It was announced that Suwama will indeed be missing the Korakuen Hall due to on-going complications with a hand fracture.
~ It was also announced that Osamu Nishimura will be defending the BANG! TV World Heavyweight belt on the show in a Battle Royal. Nishimura recently capture the belt from Dalton Drellich, who recently competed in All Japan, after competing in the USA earlier this month.
All Japan Pro-Wrestling "2017 Super Power Series", 5/21/2017 [Sun] 12:00 @ Korakuen Hall in Tokyo
() BANG! TV World Heavyweight Championship Battle Royal: [3rd Champion] Osamu Nishimura vs. [Challengers] Yohei Nakajima, Koji Iwamoto, Yuma Aoyagi, Yusuke Okada, Yutaka Yoshie, Atsushi Maruyama & Trans Am ★ Hiroshi
() Jumbo Tsuruta Memorial Match: Masanobu Fuchi & The Great Kabuki vs. Takao Omori & Masao Inoue
() Zeus & The Bodyguard vs. Kengo Mashimo & KAI
() Joe Doering & Atsushi Aoki vs. Jake Lee & Naoya Nomura
() GAORA TV Championship Match: [15th Champion] Jun Akiyama vs. [Challenger] Mitsuya Nagai
~ 1st title defense.
() World Junior Heavyweight Championship Match: [43rd Champion] Hikaru Sato vs. [Challenger] Black Tiger VII
~ 1st title defense.
() Triple Crown Heavyweight Championship Match: [55th Champion] Kento Miyahara vs. [Challenger] Shuji Ishikawa
~ 9th title defense.
---
K-DOJO NEWS
~ The full event card was announced for the June 4 show in Kyoto. The main event will feature the ST-K Tag belts in defense as Kaji Tomato and Taishi Takizawa defend against the former champion team of Kengo Mashimo and Tank Nagai.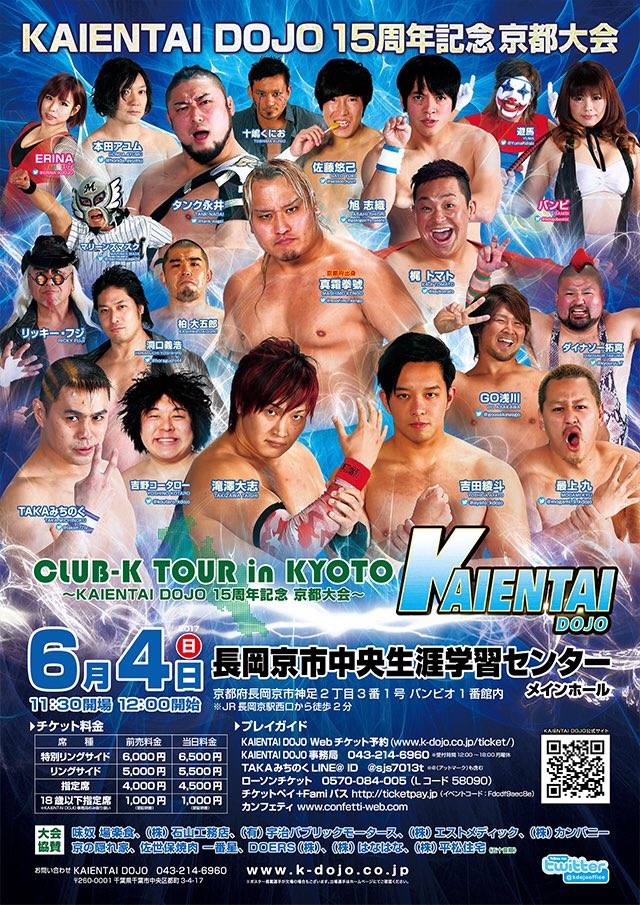 KAIENTAI DOJO "CLUB-K TOUR in KYOTO ~ KAIENTAI DOJO 15th Anniversary Kyoto Show", 6/4/2017 [Sun] 12:00 @ Nagaokakyo City Chuo Shogai Gakushu Center, Main Hall in Kyoto
() Ishiyama Construction Store Presents Single Match: Bambi vs. ERINA
() DOERS Inc. Presents Single Match: GO Asakawa vs. Marines Mask
() Est Medic Presents Tag Match: Ayato Yoshida & Yoshihiro Horaguchi vs. Ayumu Honda & Kunio Toshima
() Ajinomoto Raku Foods Presents Kyoto Special 6 Tag Match: Kotaro Yoshino, Dinosaur Takuma & X vs. Ricky fuji, Shiori Asahi & Yuma
() Harada Setu Presents ROAD TO 25th ANNIVERSARY ~ 9th Match: TAKA Michinoku vs. Kyu Mogami
() Hiramatsu Housing Present STRONGEST-K TAG Championship Match: [34th Champions] Kaji Tomato & Taishi Takizawa vs. [Challengers] Kengo Mashimo & Tank Nagai
http://puroresuspirit.net/tag/k-dojo/
---
NEW NEWS
~ Masakatsu Funaki versus Shinya Aoki and Minoru Tanaka versus Takafumi Ito were announced for the Korakuen Hall show on June 2. The full card is as follows…
Next Exciting Wrestling, 5/21/2017 [Sun] 15:00 @ TKP Garden City Chiba
(1) Minoru Tanaka vs. Takafumi Ito
(2) Hartley Jackson vs. Chris Orndorff
(3) Katsumi Oribe vs. Mitsuyoshi Nakai
(4) Masakatsu Funaki & Keisuke Okuda vs. Alexander Otsuka & KENSO
(5) Shinichi Suzukawa vs. Super Tiger
http://puroresuspirit.net/tag/new
---
NJPW NEWS
New Japan held a public strategy meeting. The bullet points are as follows…
~ Bushiroad purchased New Japan in 2012 for 1.1 billion yen ($9.8 million) and as of 2016 they claim to have raised the worth of the promotion to 3.2 billion yen ($28 Million). Their aims is to reach 5 billion yen and surpass the 4 billion record set in the 1990's.
~ Their focus now is on a "live strategy", "digital strategy" and a "global strategy". With their stance to fill the Tokyo Dome by the Olympics in 2020.
~ They announced that the current number of New Japan World subscribers to be a bit over 50,000 right now. Though their next goal is to reach a total of 100,000. They said that their original plans were to have reached 100,000 by now, but the current growth continues to be positive. They are looking into increasing the range of devices that can access the online distribution and will even now offer events as a free broadcast. Which includes the first day of the BOSJ on 5/17 at the Korakuen Hall.
~ Kidani believes that he can enter into the US market and advance to a competing stance against the WWE as part of their "global strategy". He stated that the WWE worth is 75 billion yen. (Which that is wrong, more around 80+ billion ($700 million), but you know every little bit helps when you think you can compete…).
~ Kidani stated that with the two shows being sold out on July 1 and 2 is why they are now wanting to focus more on the market. More info on the US Dojo will be discussed at that time as well. He even wishes to seek out a US cable network to broadcast shows.
~ Medical trainer Takeshi Misawa was also present to discuss the recent injuries, namely to Tomoaki Honma and Katsuyori Shibata. He stated that Honma has improved and has even begun to work on strength training at a gym. He has even began to increase his cardio to light running.
~ As for Shibata, he has successful underwent surgery for a "acute subdural hematoma", and there are still complications that he is facing at this time. As for his future in the ring is unknown at this time. At this time it is hard to judge on how far he can improve without further progresses being made.
~ Misawa aims to form a health management system and form a "Medical Committee" to oversea the day to day well being of all of the wrestlers. From a neurosurgeon, spinal specialist, and even a orthopedic surgeon. Misawa has already been collecting all of the health data for the wrestler throughout the last 6 years, which include all MRI and CT scans. Their goal is to try and prevent injuries before they become too severe or, to the best of their ability, prevent them from happening in the first place.
New Japan also announced the competitors who will be competing on the "G1 Special in USA" shows on July 1 and July 2 in Los Angeles."
Among the announcements were that the IWGP Heavyweight, IWGP IC, IWGP Tag, and IWGP Junior belts will all be in defense on the shows. Then the first ever IWGP US Champion will be crowned as a 2-day tournament will be taking place. (Jay Lethal and Hangman Page are currently announced to compete in the tournament.)
Also announced is that Night 1 (7/1) will be airing live on AXS TV and then Night 2 (7/2) will be broadcasted live on New Japan World.
The announced wrestlers for the show are as follows…
New Japan Pro Wrestling
~ Hiroshi Tanahashi
~ Michael Elgin
~ KUSHIDA
~ Jushin Thunder Liger
~ Juice Robinson
~ David Finlay
~ Yohei Komatsu
~ Sho Tanaka
~ Jay White
~ Billy Gunn
~ Yoshitatsu
CHAOS
~ Kazuchika Okada
~ Tomohiro Ishii
~ Rocky Romero
~ Barreta
~ Will Ospreay
Los Ingobernables de Japón
~ Tetsuya Naito
~ SANADA
~ EVIL
~ BUSHI
~ Hiromu Takahashi
SUZUKI-GUN
~ Zack Sabre Jr.
RING OF HONOR
~ Hanson
~ Raymond Rowe
~ Mark Briscoe
~ Jay Briscoe
~ Jay Lethal
CMLL
~ Volador Jr.
~ Dragon Lee
~ Titan
BULLET CLUB
~ Kenny Omega
~ Cody
~ Tama Tonga
~ Tanga Loa
~ Bad Luck Fale
~ Yujiro Takahashi
~ Hangman Page
~ Matt Jackson
~ Nick Jackson
~ Marty Scurll
http://puroresuspirit.net/tag/njpw/
---
NOAH NEWS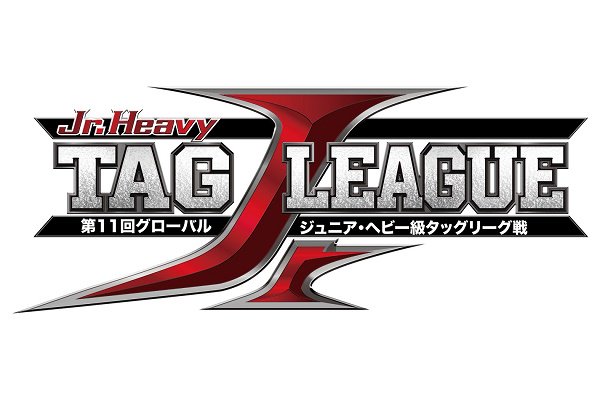 ~ The "Jr. Heavy Tag League 2017" was announced to be taking place from July 13 through July 27.
~ Then Marufuji and Ishimori announced that they will be competing overseas during the start of July and will miss the scheduled show on 7/1.
http://puroresuspirit.net/tag/noah/
---
TOKYO GURENTAI NEWS
~ Kazushi Sakuraba was announced to be competing at the Shinjuku FACE show on July 19.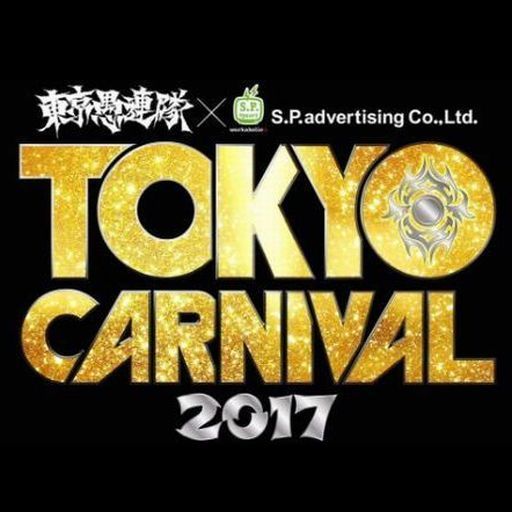 TOKYO GURENTAI "TOKYO CARNIVAL 2017", 7/19/2017 [Wed] 19:00 @ Shinjuku FACE in Tokyo
(-) SPOTLIGHT MIX: Kikutaro & Koharu Hinata vs. Kotaro Suzuki (FREE) & Heidi Katrina (SP.E.)
(-) Tokyo World Heavyweight Championship Match: [5th Champion] Masaaki Mochizuki vs. [Challenger] Yuko Miyamoto
~ 3rd title defense.
~ Also announced to be competing: NOSAWA Rongai, MAZADA, FUJITA, KIKUZAWA, Kaz Hayashi, Manabu Soya, Hikaru Sato, Rocky Kawamura, SUSHI, Takuya Kai, Chikara, BxB Hulk, Kazushi Sakuraba…
http://puroresuspirit.net/tag/tokyo-gurentai
---
WRESTLE-1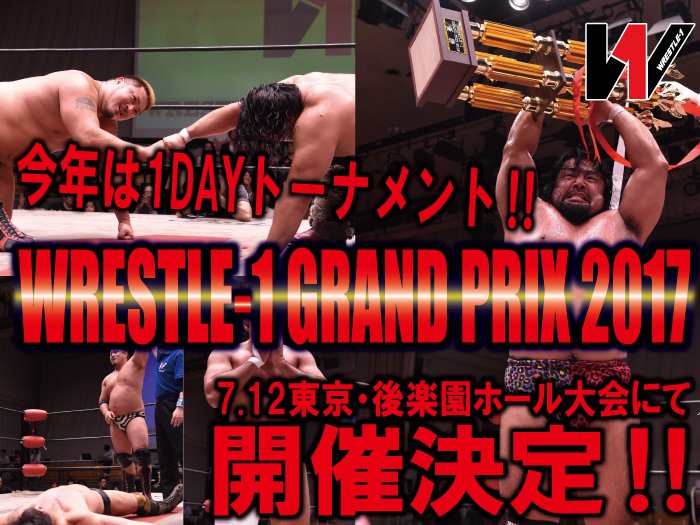 ~ Kaz Hayashi announced that an 8 wrestler 1 DAY Tournament, WRESTLE-1 GRAND PRIX 2017, will be held on July 12 to determine the next challenger for the W-1 Championship. They will then go on to challenge for the belt on September 2 in Yokohama.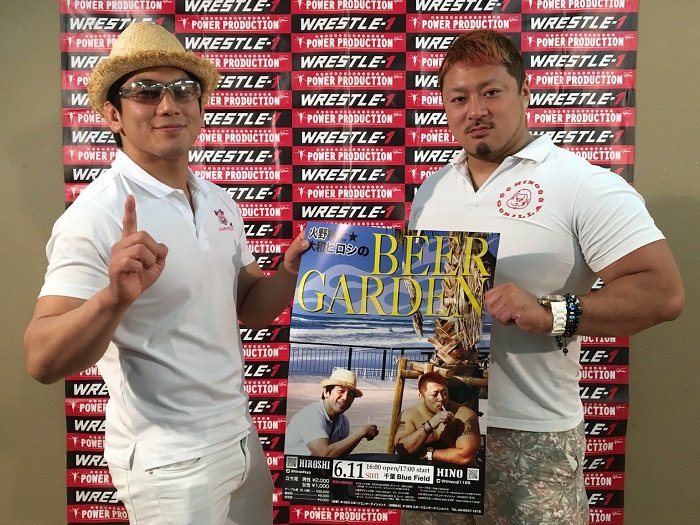 ~ Hiroshi Yamato and Yuji Hino will be holding a "Beer Garden" joint show on June 11 at the Blue Field in Chiba.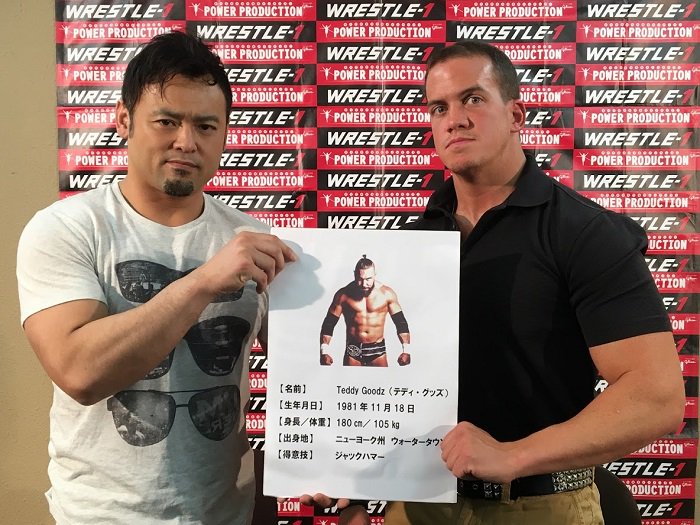 ~ Jay Freddie was announced to be making his return to Japan as he has been added to upcoming shows. It was also announced that Teddy Goodz will be coming in to compete in June.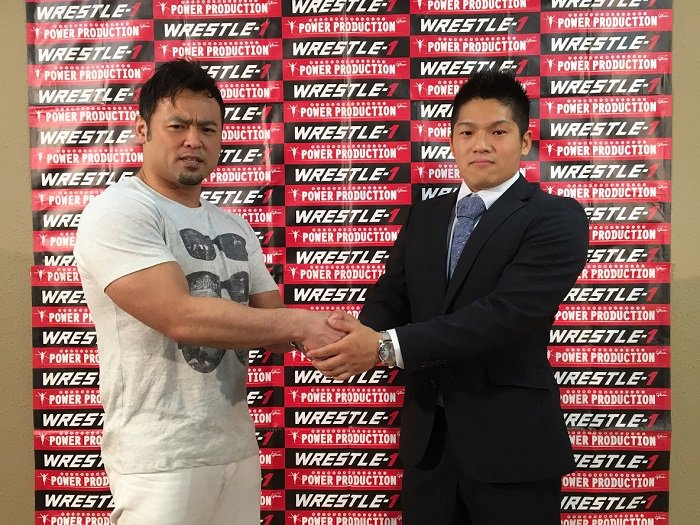 ~ Then it was also announced that Kohei Fujimura will be embarking on his first excursion. As he goes to Mexico this Summer.
WRESTLE-1 TOUR 2017 TRIUMPH, 5/20/2017 [Sat] 18:00 @ Odawara Arena in Kanagawa
(1) Kaz Hayashi, Masayuki Kono & Shuji Kondo vs. Jiro "Ikemen" Kuroshio, Kumagoro & Kohei Fujimura
(2) Jay Freddie vs. Andromeda KEN
(3) Daiki Inaba & Hajime vs. Yusuke Kodama & Soma Sumeragi
(4) Takanori Ito vs. Ganseki Tanaka
(5) Shotaro Ashino & Seigo Tachibana vs. Manabu Soya & NOSAWA Rongai
(6) Andy Wu & FUMA (BASARA) vs. Seiki Yoshioka & Jun Tonsho
(7) Result Championship Match: [1st Champion] Koji Doi vs. [Challenger] Masayuki Mitomi
~ 3rd title defense.
http://puroresuspirit.net/tag/w-1/
---
If you enjoy these posts of the site in general, please support us through patreon by clicking the picture below. At least $1 a month will help pay for the server costs to keep the site up and running.
Thanks for helping keep the spirit alive!