VKF Pro-Wrestling, 4/16/2017 [Sun] 17:00 @ Konohana Community Hall in Osaka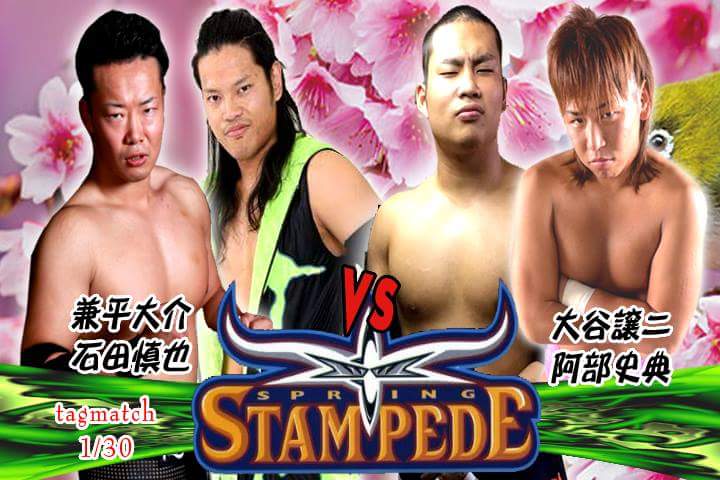 (1) Shinya Ishida & Daisuke Kanehira vs. Joji Otani & Fuminori Abe
♦Winner: Kanehira (10:41) with a Cross Armbar on Abe.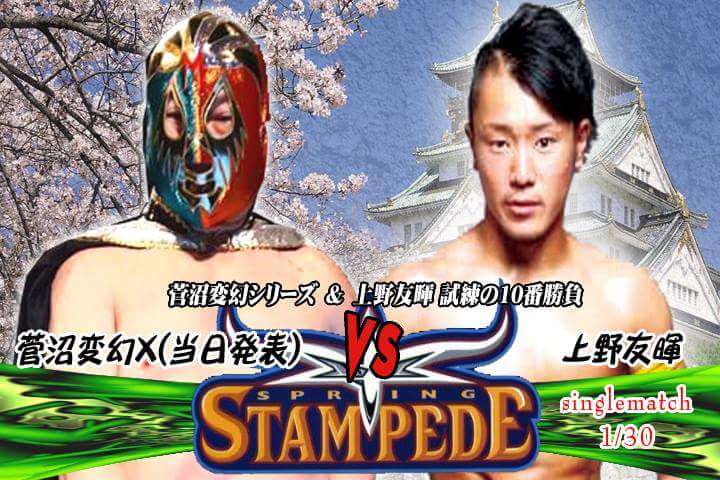 (1) Tomoki Ueno vs. Hengen Suganuma X
♦Winner: Suganuma (7:27) with a Powerbomb.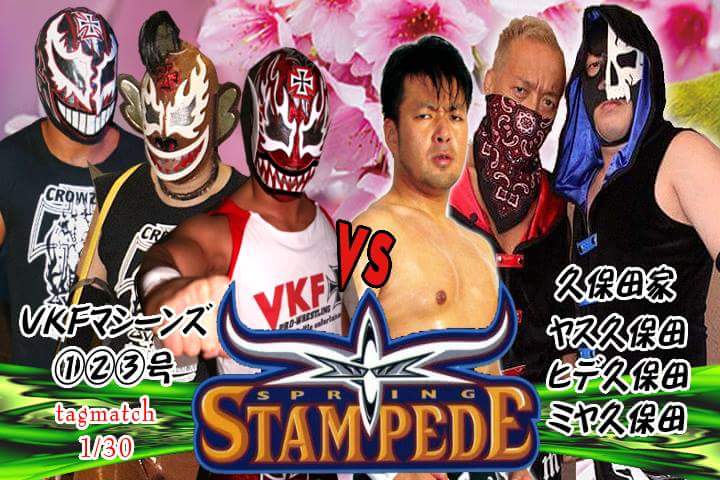 (2) Machines vs Kubota Family: VKF Machine #1, VKF Machine #2 & VKF Machine #3 vs. Hide Kubota, Yasu Kubota & Miya Kubota (MIYAWAKI)
♦Winner: Machine #3 (12:30) with a Small Package on Miya.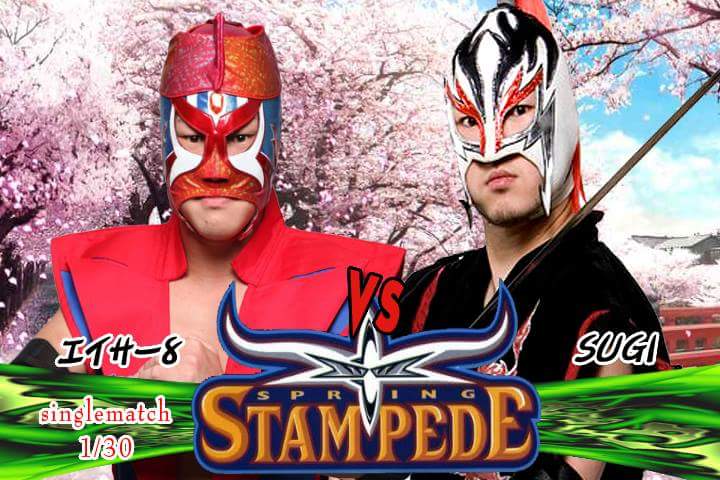 (4) SUGI vs. Eisa8
♦Winner: SUGI (8:26) with a Swandive style Firebird Splash.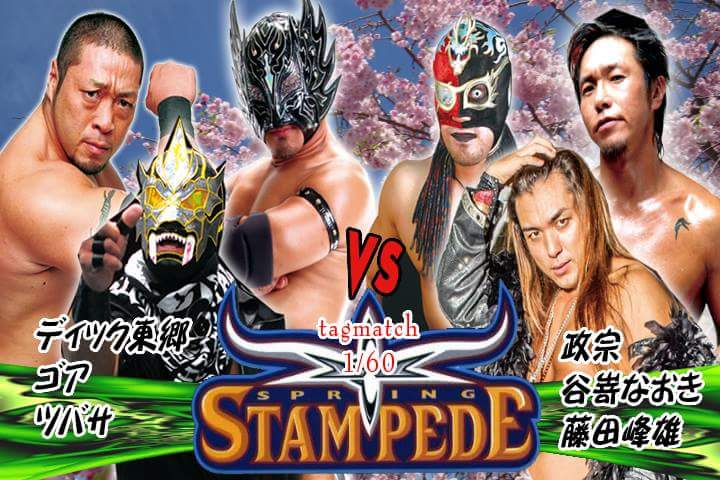 (6) Masamune, Naoki Tanizaki & Mineo Fujita vs. Dick Togo, Tsubasa & Goa
♦Winner: Togo (18:15) following a Diving Senton on Mineo.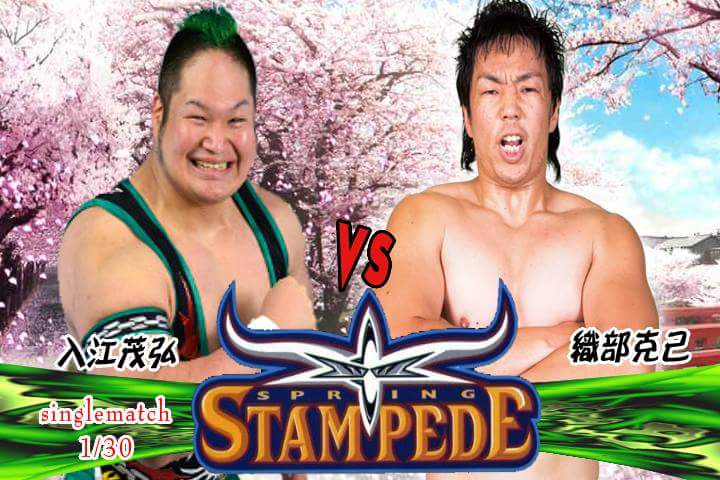 (5) Shigehiro Irie vs. Katsumi Oribe
♦Winner: Irie (12:17) following the Beast Bomber.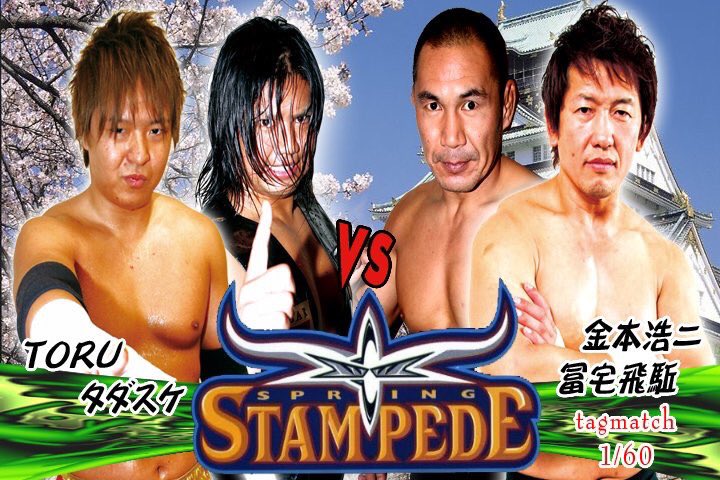 (7) Koji Kanemoto & Takaku Fuke vs. TORU & Tadasuke
♦Winner: Kanemoto (19:14) with an Ankle Hold on TORU.