Pro-Wrestling BASARA, 1/6/2017 [Fri] 19:30 @ Shinkiba 1stRING in Tokyo
172 Spectators
(1) Madoka & Yusuke Kubo vs. Shinya Ishida & Fuminori Abe (both Sportiva)
◆Winner: Kubo (12:37) with the Hakata Ipponshime on Abe.
(2) Gyakuten Pro-Wrestling Saiban: Goma Ryu vs. Atsushi Matuyama (FREE) vs. Koji Iwamoto (AJPW)
◆Winner: Iwamoto (11:15) with the Koko no Geijutsu on Goma and Maruyama.
(3) Ryuichi Sekine & Ryota Nakatsu vs. Takumi Tsukamoto & Hi69 (FREE)
◆Winner: Tsukamoto (14:23) with a Tiger Suplex Hold on Sekine.
(4) USA-Japan New Year Battle ~ New Year! Trans Am: Trans Am ★ Hiroshi, Trans Am ★ Ryuichi & SAGAT vs. Daichi Kazato, Masamune & Tatsuhiko Yoshino
◆Winner: Hiroshi (16:12) with a Perfect Plex on Kazato.
(5) Union MAX Championship Match: [6th Champion] Isami Kodaka vs. [Challenger] FUMA
◆Winner: FUMA (19:55) following the Jawbreaker.
~ Isami falls on his 1st title defense. FUMA becomes the 7th generation champion.
~ FUMA and his group "IRON PRIEST", Kubo and Madoka, celebrated the win.
~ Isami called out for an inevitable rematch against the new champion.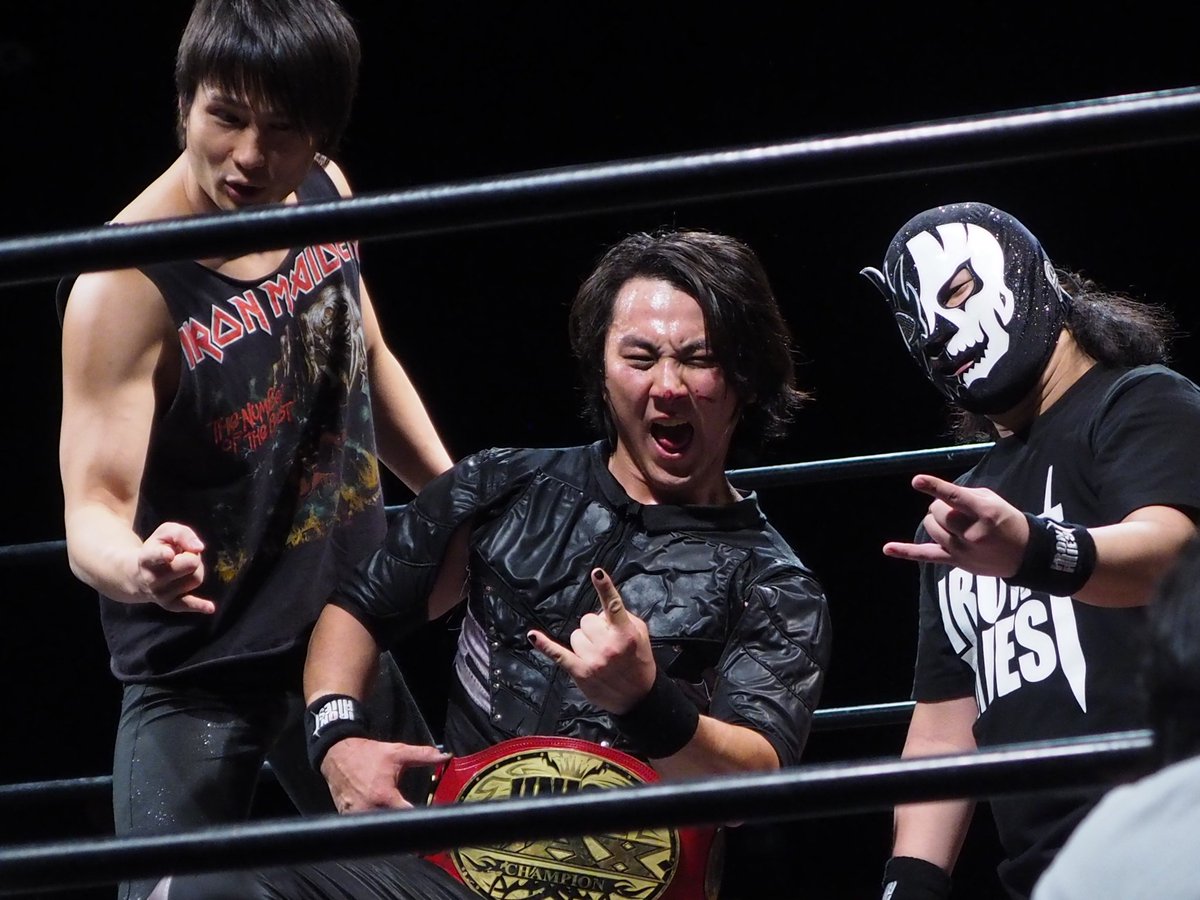 http://puroresuspirit.net/tag/basara/
~ Upcoming…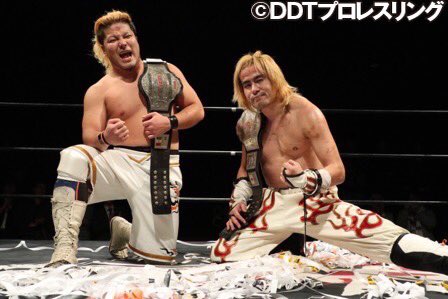 Pro-Wrestling BASARA, 1/8/2016 [Sun] 18:30 @ Oyodo Community Center in Osaka
() Daichi Kazato vs. GUNSO (DOVE)
() Yusuke Kubo vs. Masamune (FREE)
() Goma Ryu vs. Tadasuke (FREE)
() Trans Am ★ Hiroshi & SAGAT vs. Tsubasa & Billyken Kid
() Osaka Metal New Year Festival: FUMA & HAYATA vs. HUB & Madoka
() NWA International Light Tag Championship Match: [Champions] Isami Kodaka & Takumi Tsukamoto vs. [Challengers] Ryuichi Sekine & Ryota Nakatsu