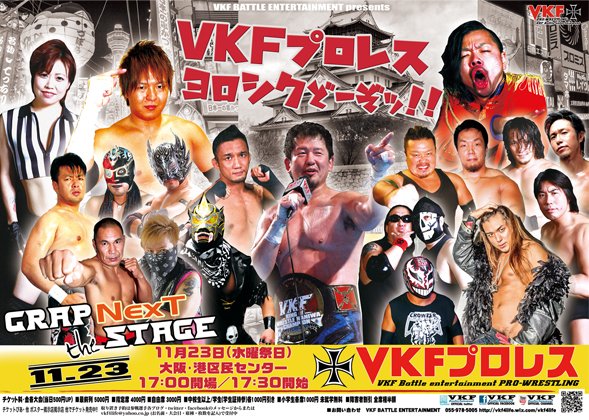 VKF Pro-Wrestling "GRAP the Next STAGE ~ Referee Emiri Retirement Show", 11/23/2016 [Wed] 17:30 @ Minatoku-min Center in Osaka
323 Spectators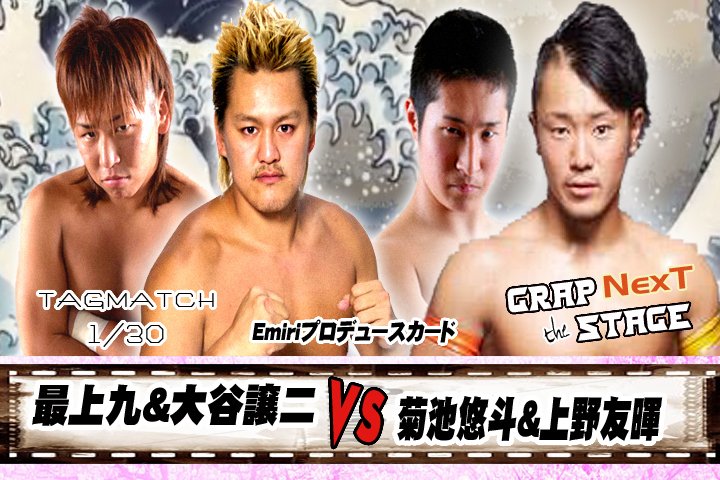 (1) Kyu Mogami [K-DOJO] & Joji Otani [GUTS] vs. Yuto Kikuchi [Doutonbori] & Tomoki Ueno (J-2000)
◆Winner: Mogami (7:53) with a Fisherman Suplex Hold on Kikuchi.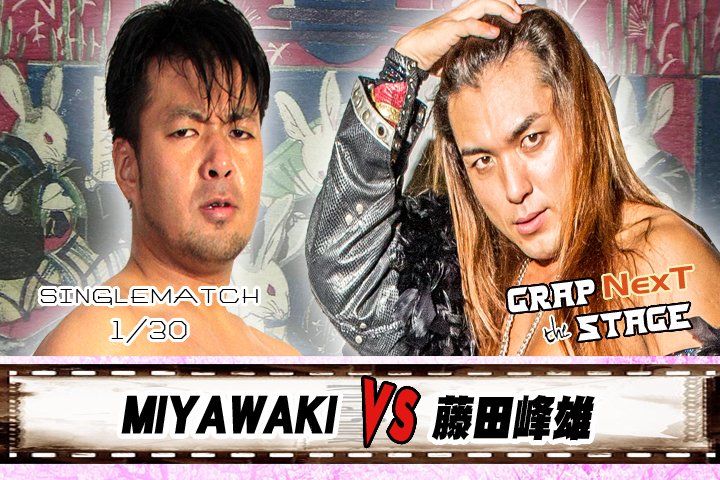 (2) MIYAWAKI [FREE] vs. Mineo Fujita [FREE]
◆Winner: MIYAWAKI (4:51) following the Death Penalty.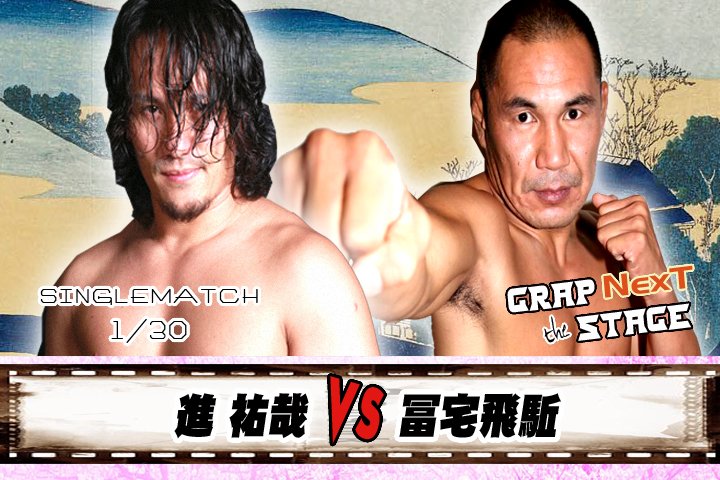 (3) Yuya Susumu [FREEDOMS] vs. Takaku Fuke [Pancrase MISSION]
◆Winner: Sususmu (7:59) with a Samma Roll.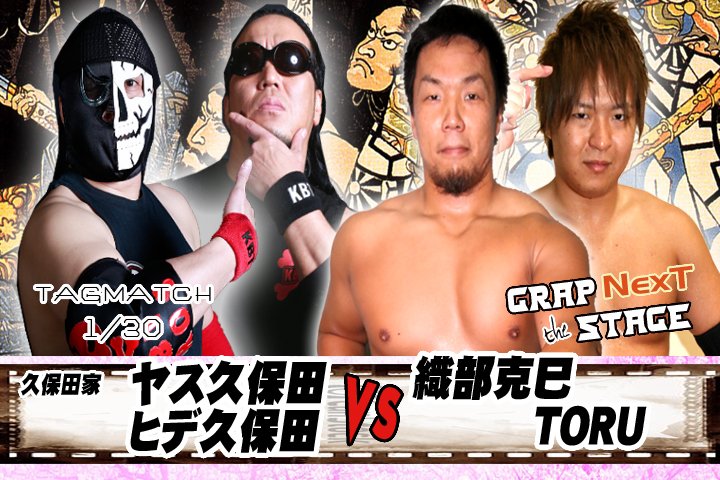 (4) Yasu & Hide Kubota [both FREE] vs. Katsumi Oribe & TORU [both Doutonbori]
◆Winner: Yasu (8:06) following the Yaswanton Bomb on Oribe.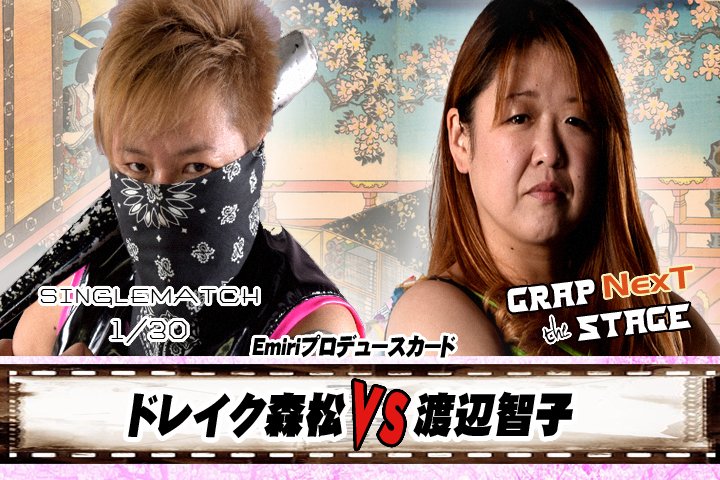 (5) Drake Morimatsu vs. Tomoko Watanabe
◆Winner: Watanabe (11:14) with a Small Package.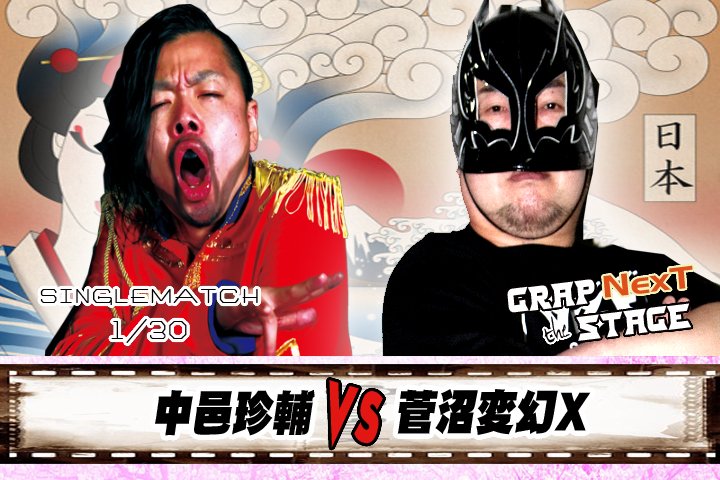 (6) Chinsuke Nakamura (Nishiguchi) vs. Suganuma Hengen X = Hulk Nugan
◆Winner: Hulk (5:36) following an Axe Bomber.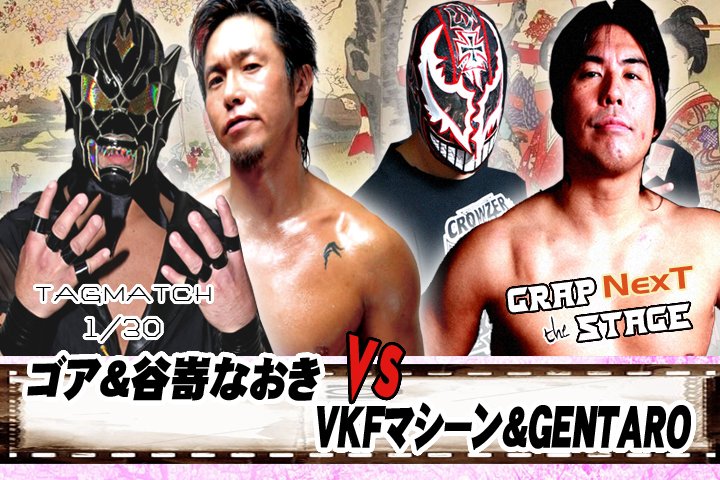 (7) Gao [FREE] & Naoki Tanizaki [DG] vs. VKF Machine & GENTARO [FREEDOMS]
◆Winner: Gao (10:05) following the Limiter Shock on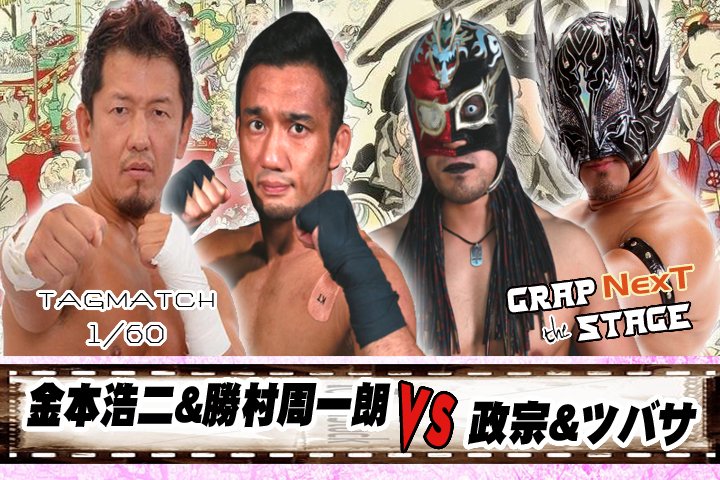 (8) Koji Kanemoto [FREE] & Shuichiro Katsumura [Kachofugetsu] vs. Masamune & Tsubasa [both FREE]
◆Winner: Masamune () via counter pin-fall on Katsumura.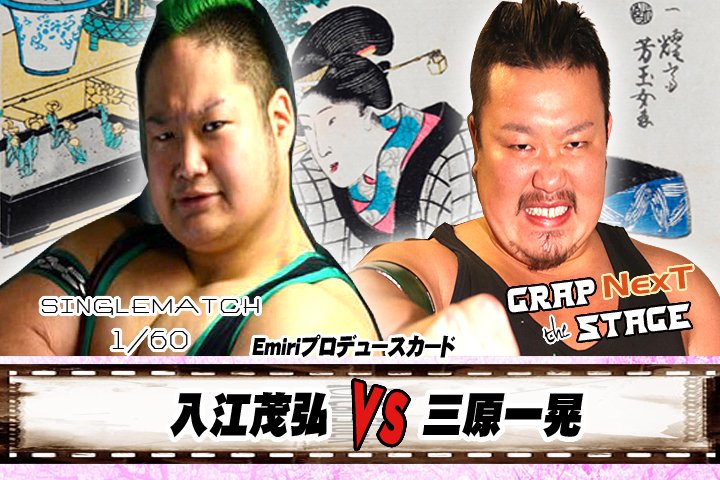 (9) Shigehiro Irie [DDT] vs. Kazuaki Mihara [Doutonbori]
◆Winner: Irie (17:10) following the Beast Bomber.