New Japan Pro-Wrestling presents "Big Pro-Wrestling Festival 2016", 1/3/2016 [Sun] 12:00 @ Differ Ariake in Tokyo
(1) Hirai Kawato's Debut Match: Yohei Komatsu vs. Hirai Kawato
◆Winner: Komatsu (6:22) with a Boston Crab.
(2) Teruaki Kanemitsu's Debut Match: Sho Tanaka vs. Teruaki Kanemitsu
◆Winner: Sho (5:15) with a Boston Crab.
~ New Japan announced that Katsuya Kitamura (left) and Noriyuki Oka (right) will officially begin their training to make their professional debuts, potentially later this year.
~ Oka of course has been expected to turn pro for the last couple years after he originally signed with the "Bushiroad Club" which is solely amateur wrestling based. He is currently 24 years old, stands 185cm, and already weighs in at 115kg. Making him the first true heavyweight young lion for New Japan in quite sometime. He is a former 120kg freestyle class champion as well as a reknown for his grappling and submission. Which should see him debut at a different level all together if and when he debuts.
~ Kitamura as well may be in the same position just based upon his stature alone. He is currently 30 years old (12/14) and stands in at 182cm, with a weight of 115kg. He is also a former freestyle amateur and Greco-Roman style champion from 2006 to 2011. He has already garnered the nickname as the "Wrestling Monster" due to his skills and now his massive muscular size.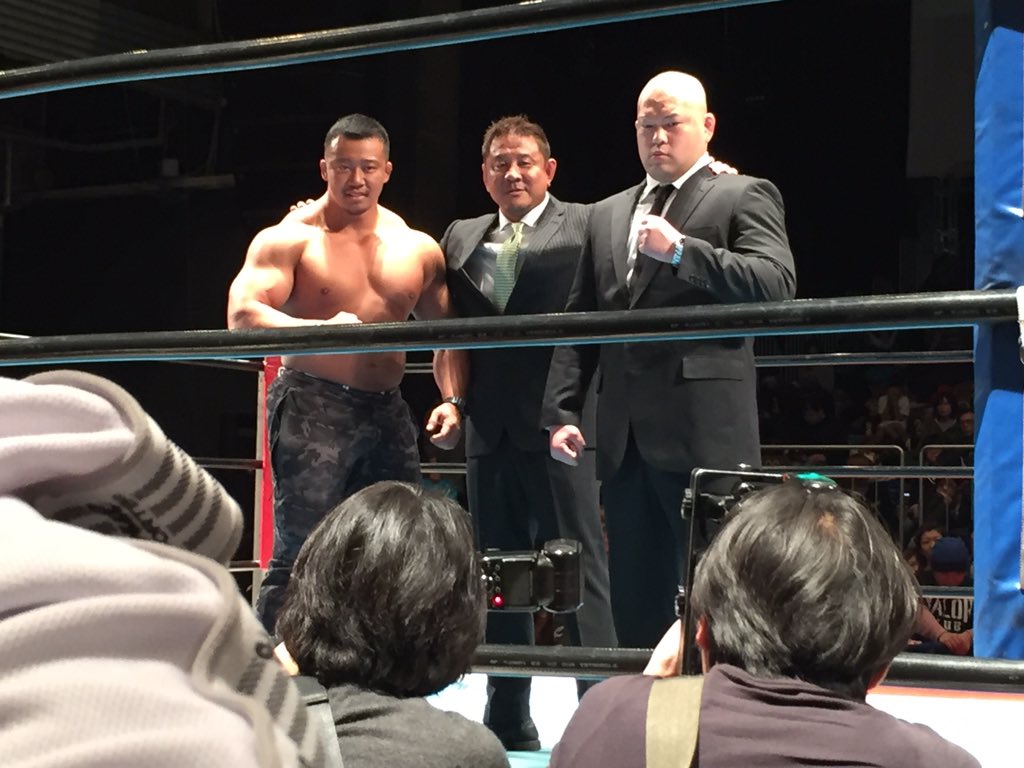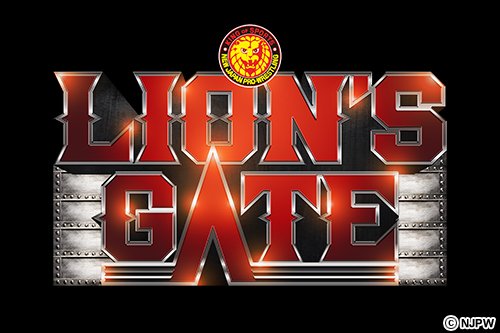 ~ New Japan also announced that "LION'S GATE" will hold its first ever show "Project 1" on 2/25 at the Shinjuku FACE. The premise appears to be similar to, of what was supposed to have been, the former "NEVER" shows from a couple years ago. The two new rookies in Kanemitsu and Kawato will be competing as well as the doors are open for young talent from other promotions as well. More will be announced in the near future.
(3) Jushin Thunder Liger, Tiger Mask IV & Jay White vs. Ryusuke Taguchi, Mascara Dorada & David Finlay Jr.
◆Winner: Dorada (8:40) with the Dorada Screwdriver on White.
(4) Hiroyoshi Tenzan, Satoshi Kojima & Juice Robinson vs. Yuji Nagata, Manabu Nakanishi & Captain New Japan
◆Winner: Kojima (10:56) following a Lariat on Captain.
~ Public and press meetings between the wrestlers before tomorrow's "WRESTLE KINGDOM 10" show also took place.
NJPW Event Cards for January & February 2016
http://puroresuspirit.net/2016/01/njpw-event-cards-for-january-february-2016/